Laurus (Hardcover)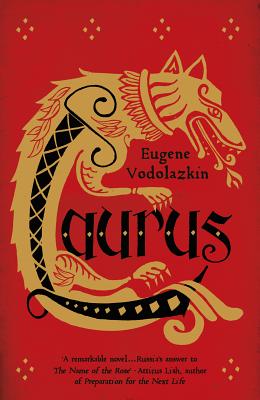 Out of Print in This Format
Description
---
"A quirky, ambitious book ... Eugene Vodolazkin succeeds gloriously."
--Janet Fitch, LARB "In LAURUS, Vodolazkin aims directly at the heart of the Russian religious experience and perhaps even at that maddeningly elusive concept that is cherished to the point of clich the Russian soul."
-- Ken Kalfus in The New Yorker "Brilliant storytelling ... a uniquely lavish, multilayered work."
--Booklist "LAURUS is without a doubt one of the most moving and mysterious books you will read in this or any other year."
-- The American Conservative "A timeless epic ... pointed, touching, and at times humorous, unpredictably straying from the path and leading readers along a wild chase through time, language, and medieval Europe."
--Asymptote Journal "An epic journey novel in all the best traditions. There are countless colorful characters, exciting twists of fate, and profound truths in the protagonist's words and deeds... The Idiot meets Canterbury Tales meets The Odyssey. Highly recommended."
-- Russian Life Magazine "Love, faith, and a quest for atonement are the driving themes of an epic, prizewinning Russian novel that, while set in the medieval era, takes a contemporary look at the meaning of time.... With flavors of Umberto Eco and The Canterbury Tales, this affecting, idiosyncratic novel ... is an impressive achievement."
--Kirkus

About the Author
---
Eugene Vodolazkin was born in Kiev in 1964. An expert in Old Russian literature, Vodolazkin has worked in the department of Old Russian Literature at Pushkin House since 1990. He has numerous academic books and articles to his name, and has been awarded research and lectureship fellowships in Germany from both the Toepfer and Alexander von Humboldt Foundations. Vodolazkin s debut novel, "Solovyov and Larionov" was shortlisted for the Andrei Bely Prize and The Big Book Prize.

"Laurus" is Vodolazkin s second novel. It won both of Russia's major literary awards, The Book Book Prize and the Yasnaya Polyana Award. Vodolazkin lives with his family in St Petersburg, Russia.

Lisa Hayden is a literary translator who lives in Scarborough, Maine. Her other translations from the Russian include Vladislav Otroshenko s "Addendum to a Photo Album" and Marina Stepnova s "The Women of Lazarus." Her website, Lizok s Bookshelf, focuses on contemporary Russian fiction. She received her MA in Russian literature at the University of Pennsylvania and lived in Moscow during 1992-1998.

"