A fascinating exercise and assay, Traces of Vermeer (Oxford, $34.95) serves as an elucidating technical accompaniment to the broader scope of Vermeer in Detail. Jane Jelley is, first and foremost, a painter. But she has become something of a reconstructive art historian through her engagement with Vermeer and his artistic process. Vermeer's startling command of light, the snapshot-like quality of his 17th century masterworks, has long baffled even his greatest admirers. It would seem he used a camera obscura as an optic aide, but how exactly Vermeer might have used it—and whether its use in some way detracts from his genius—has been highly controversial. Jelley brings a vast knowledge, and, more importantly, practice, of traditional painting techniques to this discussion: grinding one's own pigment, preparing canvases, long apprenticeships, third glazes. Through trials in the studio, she proposes a novel suggestion as to how exactly Vermeer could have used a camera obscura lens to arrive at his compositions, plot them onto canvas, and then prepare and layer paint to create his unparalleled works. The process, she maintains, would only further elevate Vermeer's genius. Jelley's engaging prose is a boon to both scholars and casual art appreciators.

$34.95
ISBN: 9780198789727
Availability: Not On Our Shelves—Ships in 1-5 Days
Published: Oxford University Press, USA - October 2017
---
"Trees can live without us, but we cannot live without them," write Diane Cook and Len Jenshel. Supported by a National Geographic Society grant, the husband- and-wife team spent two years traveling the world creating portraits of Wise Trees (Abrams, $40). The result is a breathtaking photographic monument to more than fifty ancient, majestic specimens. There are those whose rooted presence has made deeply influential marks upon human culture: Siddhartha's Bodhi, Isaac Newton's apple tree, and the Derby Boab brought by aboriginal peoples from Africa to Australia some 1,500 years ago. Others quietly bear witness to horrific chapters of human history: the Hiroshima bonsai and Nagasaki survivor trees, a Southern Live Oak that served as Texan gallows, and a massive Monkeypod against which children were beaten to death in the Killing Fields of Cambodia. Still other specimens exhibit inspiring impassiveness to human concerns and epochs: the California Redwoods, the "Tomb Raider" strangler fig of Angkor Wat, and the Magna Carta yew thought to predate the birth of Christ. And then there are those bewildering beauties made fragile by human interference: a vandalized California Sequoia, and "Pando," the eighty thousand year old clonal colony of aspen trunks in Fishlake Forest, Utah.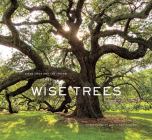 $40.00
ISBN: 9781419727009
Availability: In Stock—Click for Locations
Published: Harry N. Abrams - October 17th, 2017
---
In a world of ever-expanding ethnic cuisine frontiers, specialty diets, and foodie trends, Deb Perelman's "Smitten Kitchen" is as close as modern American cookery gets to a universal. Perelman is a home-cooking everywoman with indefatigable rigor, irrepressible enthusiasm, a tiny Manhattan kitchen, and great wit. Her massively popular blog and one previous cookbook boast an incredibly deep bench of cult-status recipes. Her Butternut Squash Galette is the millennial Chicken Marbella. And now, Smitten Kitchen Every Day: Triumphant and Unfussy Favorites (Knopf, $35) follows the birth of Perelman's second child and a busy season of life, and is Exhibit A of Perelman's appealing approach to "everyday": never over-precious, but never, ever, simply rote. You'll find street-cart style chicken and rice, dry-rub sweet potato steaks, a sushi cobb salad, polenta-baked eggs, and a number of other mains, vegetarian or no, that are eminently scalable. There is a whole passel of inspired sturdy salads that are just as easily served at a dinner party as they are taken to work every day for lunch. And of course, confident, cheeky desserts: caramelized plum tartlets, "bake sale winning-est gooey oat bars," chocolate pecan slab pie.

$35.00
ISBN: 9781101874813
Availability: In Stock—Click for Locations
Published: Knopf - October 24th, 2017
---
Pages