Week's Best Deals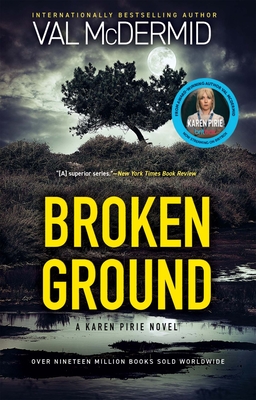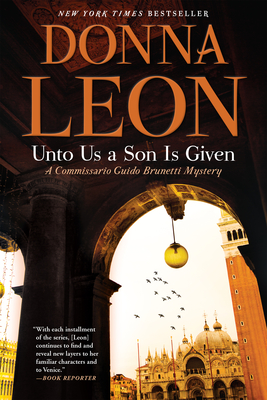 Broken Ground by Val McDermid
Val McDermid brings her Inspector Karen Pirie back for another cold case, this time a body found while searching for WWII treasure buried in a Highland peat bog. One of the best things about McDermid's novels is how much attention she pays to Pirie's life, her work woes, her accomplishments, and life in Edinburgh. If you love Tana French, you will love Val McDermid. Available in hardcover, $8.98.
Knowledge by Martha Grimes
This new installment in the bestselling Richard Jury series involves double-homicide case that has art, rare gems, astrophysics, and a long-fermented act of revenge. Endlessly fascinating people and places, complex plot, and twists that could only come from Martha Grimes's imagination show once again why she is one of the most admired mystery writers. Available in hardcover, $8.98.
Unto Us A Son is Given by Donna Leon
Unto Us a Son is Given is the 28th novel in Leon's Commissario Brunetti series, a masterful and atmospheric novel. At first, it seems as if there isn't even a crime, but leave it to one of the best mystery writers to create a rich and engrossing read. Available in hardcover, $8.98.
Sale Books Explained
In addition to the many new books that P&P stocks at regular prices, our flagship store carries a substantial number of deeply discounted books. The term for these in the book business is "remainders" but at P&P they're called "sales books" and are shelved in a separate section. To give the section greater prominence and allow for growth, it was moved in March 2018 from the store's lower level to a newly-built room on the upper level. For anyone new to sale books, we've compiled a little explainer below. Happy hunting!
Q. Where do sale books come from?
We buy them title by title from remainder wholesalers. Almost none come from P&P's regular inventory.
Q. Why can't your staff look up whether you have a sale book in your inventory?
Sale books aren't included in our regular inventory or itemized in the same way as our full price books. Many come in small quantities and can't be reordered, so they need to be cataloged differently.

This also helps us to keep costs down and bring you a bargain.
Q. I saw a particular book here a month ago. Will you be getting any more?
Maybe. Sale books are by definition limited quantities. Often, once we're out, we're out. But the business is unpredictable. We can't tell in advance what will and won't be remaindered. The best rule of thumb is to buy it when you see it.
Another tip: think of the sale section as a treasure trove. Like used-book stores, the best things you'll find there will probably be surprises.