The Wave (Paperback)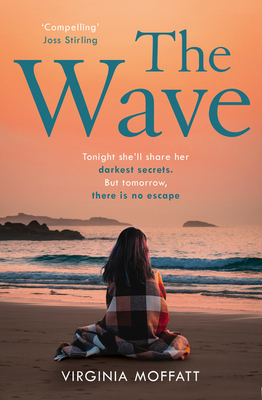 $15.99
Special Order—Subject to Availability
Description
---
'I couldn't put my Kindle down until I'd finished it'⭐⭐⭐⭐⭐ Amazon reviewer
Tonight they'll share their darkest secrets, but tomorrow, there is no escape...
A devastating tsunami is heading towards the Cornish coast. With no early warning and limited means of escape, many people won't get away in time.
While the terrifying reality of the news hits home, one young woman posts a message on Facebook, 'With nowhere to run to, I'm heading to my favourite beach to watch the sunset, who wants to join me?'
A small group of people follow her lead and head towards the beach; each of them are harbouring their own stories, and their own secrets.
As they come together in the dying light of the Cornish sunset, they will discover something much more powerful than they ever imagined. But there is no escaping the dawn ... the wave is coming...
This is a symphonic story of secrets and suspense, perfect for fans of Margaret Atwood, Claire North, and M. R. Carey.
Readers are LOVING
The Wave
'It's left me an emotional wreck' ⭐⭐⭐⭐⭐ Amazon reviewer
'One of the BEST books ever' ⭐⭐⭐⭐⭐ Amazon reviewer
'Wow this book was scary, sad and it made me think of how I would be in such a situation' ⭐⭐⭐⭐⭐ Alayne, Goodreads reviewer
About the Author
---
Virginia Moffatt was born in London, one of eight children, several of whom are writers. Her eldest brother has written a theology book, one sister is a poet, a second, a translator and her twin is a successful author.Virginia has always been a writer, but only began to take it seriously in 2004, when she first had the idea for Echo Hall. In 2009 she set up her blog, 'A Room of My Own' where she publishes flash fiction, short essays, and reflections about writing and reading.After working in social care for thirty years, she left local government to work for the Christian thinktank Ekklesia in 2014.Virginia is married to Chris Cole, Director of Drone Wars UK. They have three children and they live in Oxford.