The Black Book [Diary of a Teenage Stud], Vol. IV: Faster, Faster, Faster (Paperback)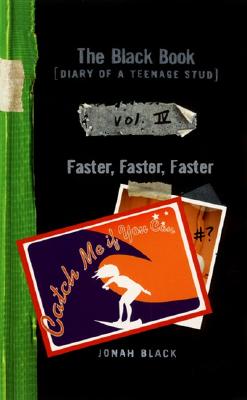 Description
---
Volume IV continues what began with the first three installments of Jonah Black's diary: the no-holds-barred, darkly comic tale of one teenager's inner life. Teens will find a new kind of hero in Jonah: one whose acute observations mirror their own. The journals, in print for all to read, are irresistibly honest and revealing, and sure to satisfy any reader's desire for a real, juicy story.
This installment brings us to the final, shocking revelations about Jonah's recent past.
About the Author
---
Jonah Black, of course, grew up in Pompano Beach, Florida. He attended boarding school in Pennsylvania until recently when, under shrouded circumstances, he left and has since been picking up the pieces of his shattered life. And checking out all the Florida chicks.