The Time of Our Lives: A Critical History of Temporality (Paperback)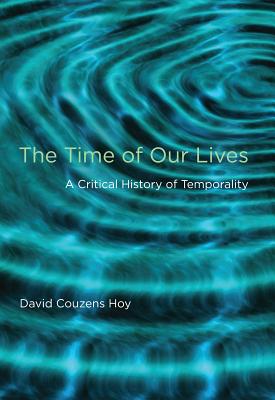 $25.00

Special Order—Subject to Availability
Description
---
A study of the emergence in post-Kantian continental philosophy of a focus on the lived experience of temporality.
The project of all philosophy may be to gain reconciliation with time, even if not every philosopher has dealt with time expressly. A confrontation with the passing of time and with human finitude runs through the history of philosophy as an ultimate concern. In this genealogy of the concept of temporality, David Hoy examines the emergence in a post-Kantian continental philosophy of a focus on the lived experience of the "time of our lives" rather than on the time of the universe. The purpose is to see how phenomenological and poststructuralist philosophers have tried to locate the source of temporality, how they have analyzed time's passing, and how they have depicted our relation to time once it has been--in a Proustian sense--regained.
Hoy engages with competing theoretical tactics for reconciling us to our fleeting temporality, drawing on work by Kant, Heidegger, Hegel, Husserl, Merleau-Ponty, Nietzsche, Gadamer, Sartre, Bourdieu, Foucault, Bergson, Deleuze, Zizek, and Derrida. Hoy considers four existential strategies for coping with the apparent flow of temporality, including Proust's passive and Walter Benjamin's active reconciliation through memory, Zizek's critique of poststructuralist politics, Foucault's confrontation with the temporality of power, and Deleuze's account of Aion and Chronos. He concludes by exploring whether a dual temporalization could be what constitutes the singular "time of our lives."
About the Author
---
David Couzens Hoy is Distinguished Professor of Philosphy Emeritus at the University of California, Santa Cruz. He is the author of C ritical Resistance: From Poststructuralism to Post-Critique (MIT Press, 2004).