The Whale in My Swimming Pool (Hardcover)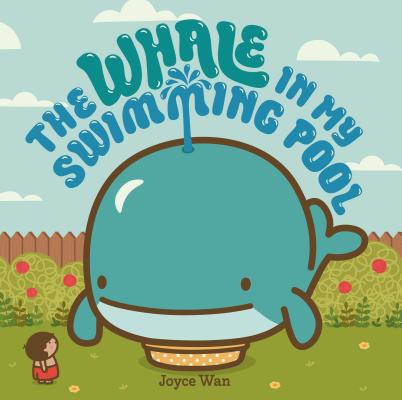 $17.99

Special Order—Subject to Availability
Description
---
One sunny day, a little boy heads outside for a swim, but his pool is already taken . . . There's a big whale in the water and it's not budging! The boy tries everything to get the whale to leave. Nothing seems to work. Not fetch. Not tag. Not even offering his allowance. What's a boy to do? Luckily, he comes up with the perfect solution: he decides to chill out on a spray of water over the whale's spout.
This colorful whale of a tale from the talented Joyce Wan is sure to inspire giggles from little guppies!
About the Author
---
Joyce Wan is the author and illustrator of many popular board books, including You Are My Cupcake and We Belong Together. She is also the illustrator of Sandra J. Howett's Sleepyheads. Joyce lives in New York City.
Praise For…
---
"Large, colorful illustrations set against ample space make this appropriate for group sharing...droll touches, such as the shark in the neighbor's pool, keep it fun." —School Library Journal

"Using an adorably chunky kawaii aesthetic that fans of her previous books will recognize, Wan (Sleepyheads) serves up a whale-size dilemma... Wan's comedic sensibilities shine as the boy tries various methods to remove the whale, which maintains a state of unruffled serenity... A compromise lets everyone win, while a zinger ending suggests the boy's animal problems are only beginning. Wan's cuddly, candid world is the sort that readers will want to step into again and again." —Publishers Weekly

"Wan's curvilinear and comforting style recalls Hello Kitty and other Japanese pop art in its fat dark lines and squat characters, but the hero has an antic physicality and a wide range of emotional expressions. Her world feels safe and joyful, even as the hero experiences anger and frustration." —Emily Jenkins, The New York Times Book Review