In Search of Us (Hardcover)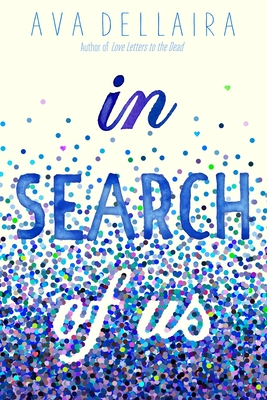 $17.99
Not On Our Shelves—Ships in 1-5 Days
Description
---
The author of the beloved Love Letters to the Dead returns with a sweeping multi-generational story of a single mother and her biracial daughter, each at age seventeen.
To seventeen-year-old Angie, who is mixed-race, Marilyn is her hardworking, devoted white single mother. But Marilyn was once young, too. When she was seventeen, Marilyn fell in love with Angie's father, James, who was African-American. But Angie's never met him, and Marilyn has always told her he died before she was born.
When Angie discovers evidence of an uncle she's never met she starts to wonder: What if her dad is still alive, too?
So she sets off on a journey to find him, hitching a ride to Los Angeles from her home in New Mexico with her ex-boyfriend, Sam. Along the way, she uncovers some hard truths about herself, her mother, and what truly happened to her father.
Alternating between Angie's present-day journey and Marilyn's romance set against the backdrop of LA in the '90s, the stories of In Search of Us intertwine to create a powerful tale about secrets and lies, race and identity, and mothers and daughters.
Praise for In Search of Us:
"A rare and special book. Part mother-daughter love story, part road trip journey, part compelling mystery, and one hundred percent beautiful, spellbinding tearjerker. I'm in love with every page."
—Jennifer Niven, New York Times bestselling author of All the Bright Places and Holding Up the Universe
"A masterful work of fiction. Exploring race and mother and daughter relationships, this novel is also one of the most tender and authentic takes on first love that I have ever read."
—Jennifer Mathieu, author of MOXIE
About the Author
---
Ava Dellaira is a graduate of the Iowa Writers' Workshop, where she was a Truman Capote Fellow. She grew up in Albuquerque, New Mexico, and received her undergraduate degree from the University of Chicago. Love Letters to the Dead is her debut novel. She currently lives in Santa Monica
Praise For…
---
"Dellaira's debut novel, Love Letters to the Dead, was good; her second, which tells two connected tales set 18 years apart, is spectacular. Readers will be left sobbing, both for the characters they've come to love and for the state of the country—Dellaira draws on persistent racial divides to craft an ending that is surprising yet inevitable, heartbreaking, and hopeful." —Publishers Weekly starred review

"A coming-of-age novel about all kinds of love, this is a realistic look into how teens' lives intertwine with their parents' pasts. Readers who enjoyed Dellaira's Love Letters to the Dead or Emery Lord's When We Collided will fall in love with this title."—School Library Journal
"...[A] compelling intergenerational tale. Achingly vibrant." —Kirkus

"Both stories are engaging, packed with cultural references from their respective periods. But the most poignant aspect of the story is Angie's need to connect with the African American side of her family... this novel offers a thoughtful examination of racial identity."—Booklist

"Through both stories, Dellaira explores the complexities of relationships, particularly between mothers and daughters, while also examining racial identity. She successfully uses photography as a metaphor to demonstrate how people can view the same subjects from many different perspectives. Beautiful prose makes this novel perfect for readers who appreciate layered meaning and vivid, original imagery."—VOYA
"Dellaira breathes her characters into vivid life, Marilyn with her yearning and her loneliness, James with his dreams. The story of their romance, their discovery of each other is beautifully told. The parallel stories of Marilyn and James and Angie and Sam are skillfully woven together, the suspense building as Angie moves toward uncovering the secret Marilyn has kept all these years. The heart-rending tragedy at the center of the novel is revealed only toward the end - a life-changing moment frozen in amber, with a haunting and terrible resonance for readers in the year 2018." - The Buffalo News