Autumn Winifred Oliver Does Things Different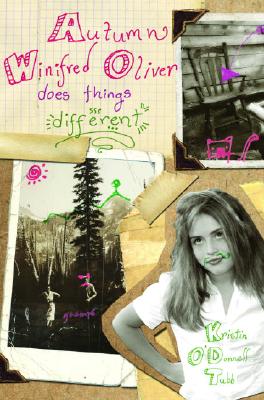 $18.99

Special Order—Subject to Availability
Description
---
AUTUMN WINIFRED OLIVER prides herself on doing things her way. But she meets her match when she, her mama, and her pin-curled older sis, Katie, move in with her cantankerous Gramps. The Oliver gals were supposed to join Pop in Knoxville for some big-city living, but Gramps's recent sick spell convinced Mama to stay put in Cades Cove, a place of swishy meadows and shady hollers that lies on the crest of the Great Smoky Mountains.

And it's not like there's nothing going on in the Cove. Folks are all aflutter about turning their land into a national park, and Autumn's not sure what to think. Loggers like Pop need jobs, but if things keep going at the current rate, the forests will soon be chopped to bits. And Gramps seems to think there's some serious tourist money to be made. Looks like something different is definitely in order. . . .
About the Author
---
"Autumn Winifred Oliver Does Things Different "is Kristin O'Donnell Tubb's first novel. She lives in middle Tennessee with her husband and their two children. "From the Hardcover edition."