Shadows in the Twilight (Joel Gustafsson Series) (Paperback)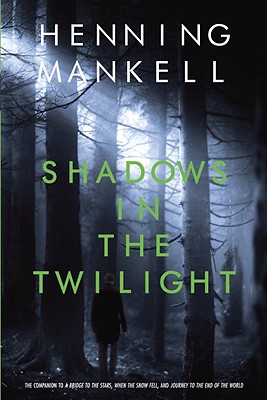 Description
---
Joel will soon be twelve, and he thinks nothing's going on in the small community where he lives. But he's wrong. One day, a miracle happens. He's run over by a bus but somehow comes through it unscathed. He now believes he must repay the favor by doing a good deed.  So he decides to find a husband for his friend, a young woman in town who is shy and lonely.  He plans to find the best candidate for a husband, and then secretly bring them together, with neither one being the wiser.

Even though his heart is in the right place, his plan backfires and his friend's feelings are hurt by the very person he thought would be best for her.  Joel feels terrible and knows that he must confess to his elaborate scheme to ultimately make things right.
About the Author
---
Henning Mankell is the prizewinning and internationally acclaimed author of novels for both adults and young people. His adult books dominate bestseller lists throughout Europe. Born in a village in northern Sweden, Mankell divides his time between Sweden and Africa, where he works with AIDS-related charities. He is also director of Teatro Avenida in Maputo, Mozambique. Mankell's companion novels about Joel and his father are A Bridge to the Stars, When the Snow Fell, and Journey to the End of the World.