Hardy Boys 06: the Shore Road Mystery (The Hardy Boys #6) (Hardcover)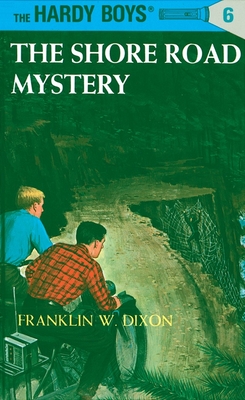 Hardy Boys 06: the Shore Road Mystery (The Hardy Boys #6) (Hardcover)
$9.99
Not On Our Shelves—Ships in 1-5 Days
Other Books in Series
This is book number 6 in the The Hardy Boys series.
When the Hardy Boys eagerly agree to assist their friend Jack Dodd and his father in locating a family treasure, the two young detectives are unaware of the baffling complications that will arise. Deadly road traps, aerial ambush, a spider man and a suspect who carries a menacing cane harass the young detectives as they seek the triple solution to this perplexing and exciting mystery.
Franklin W. Dixon is a pen name used by a variety of authors writing for the classic series, The Hardy Boys. The first and most well-known "Franklin W. Dixon" was Leslie McFarlane, a Canadian author who contributed 19 of the first 25 books in the series. Other writers who have adopted the pseudonym include Christopher Lampton, John Button, Amy McFarlane, and Harriet Stratemeyer Adams.