Hardy Boys 24: the Short-Wave Mystery (The Hardy Boys #24) (Hardcover)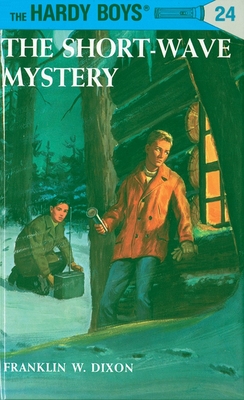 Hardy Boys 24: the Short-Wave Mystery (The Hardy Boys #24) (Hardcover)
$9.99
Not On Our Shelves—Ships in 1-5 Days
Other Books in Series
This is book number 24 in the The Hardy Boys series.
When thieves hijack a collection of stuffed animals from a country auction, Frank and Joe Hardy pursue the getaway car and are drawn into a thrilling mystery. At the same time, the young detectives' father—famed private investigator Fenton Hardy—is tracking down an industrial spy ring. This suspense-filled story of pursuit and detection will keep the reader breathlessly following the chain of unexpected developments that lead Frank and Joe to the spine-tingling climax in the wilds of Northern Canada.
Franklin W. Dixon is a pen name used by a variety of authors writing for the classic series, The Hardy Boys. The first and most well-known "Franklin W. Dixon" was Leslie McFarlane, a Canadian author who contributed 19 of the first 25 books in the series. Other writers who have adopted the pseudonym include Christopher Lampton, John Button, Amy McFarlane, and Harriet Stratemeyer Adams.