Politics and Prose will be closed on January 20.
Love: What Life Is All About (Paperback)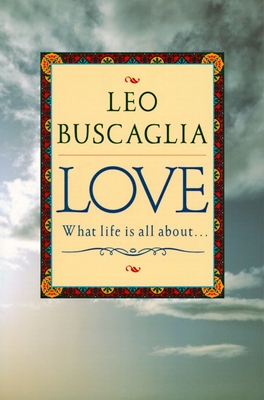 $15.00
Not On Our Shelves—Ships in 1-5 Days
Description
---
This book is about love. What it is and what it isn't. It is about you--and about everybody who has ever reached out to touch the heart of another. Among many other lessons of the heart, Leo Buscaglia reminds us: Love is open arms. If you close your arms about love you will find that you are left holding only yourself.
About the Author
---
Leo F. Buscaglia, PhD, (1924–1998) wrote more than a dozen books, most of which deal with the experience of love. At one time, five of his books appeared on the New York Times bestseller list concurrently. His first book, Love, was a continual bestseller for more than 20 years. More than 18 million copies of his books are in print and have been translated into 17 languages.