Made To Hire- How To Get The Job You Really Want (Paperback)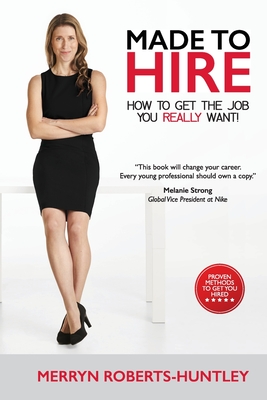 Description
---
The job search game can be painful. Does it feel like you keep applying to jobs and never hear back? Or that you're getting passed over for promotions? If you're frustrated, you aren't alone. In Made To Hire: How To Get The Job You Really Want, professional career coach and university instructor Merryn Roberts-Huntley gives you the truth about why it's taking so long to reach your career goals and how you can use her proven methods to get noticed, get hired, make more money, and reach your career goals faster.
This no-nonsense, ultimate career guide teaches you:
- How to master your first impression with employers in-person and online
- How to succinctly tell your own story
- How to establish and use mentors to help guide you to your dream job
- The skills needed to craft the best cover letter & resume
- What a suitability map is, and how it is THE #1 interview tool to set you apart
- How to crack the interview code and actually get the offer
- What to do after you get hired to ensure you move up and make more money faster than your peers
Merryn not only gives you her advice, but also she includes interviews with more than two dozen wildly successful senior executives from companies including Nike, Apple, Whole Foods, Tesla, Under Armour, Samsung, and more.
This book offers the fast track to career success for people who want to outsmart the system and see results now.