The Good Citizen (Paperback)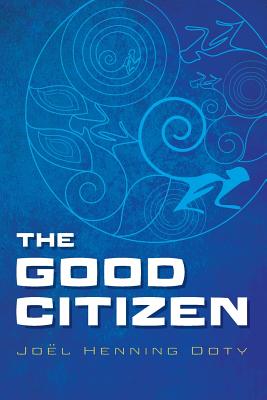 $10.99
Not On Our Shelves—Ships in 1-5 Days
Description
---
A modern day 1984. Governcorp has taken over the United States, immigrants live in special places called Homesteads, and citizens are encouraged to use guns indiscriminately.
Fifteen-year-old Hannah, a new citizen, and thirteen-year-old Jenny, a future safety officer, have nothing in common. But it's Jenny's job to make sure Hannah follows the Governcorp citizenship rules-especially to carry and use a Protector properly. Having a Protector is supposed to keep you safe, and help you keep others and your community safe. Protect yourself; protect your property; protect community property; protect your friends, family and fellow citizens-that's what the Governcorp rulebook says. And what Jenny believes with all her heart.
Hannah wants to be a good citizen, for her family and for her father who worked so hard to gain citizenship for them-but for someone who grew up in the Homestead, Protectors mean something else entirely to her: fear and Governcorp control. She doesn't want to carry one and she doesn't want to use one, but she has no choice. As she navigates what it means to be a citizen, she finds herself part of a rebellion that questions the rules. But when questioning the rules leads to breaking them, she'll have to rely on Jenny for help. And Jenny's idea of being a good citizen is very different from Hannah's...