Politics and Prose will be closed on January 20.
The Magic of Forgiveness: Emotional Freedom and Transformation at Midlife, A Book for Women (Paperback)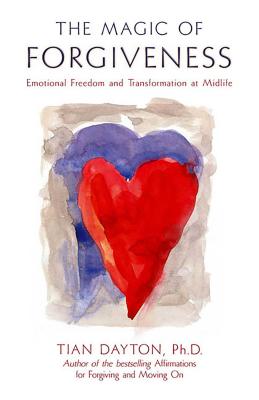 Out of Print in This Format
Description
---
Forgiveness is not an event, it is a process. Forgiveness is most powerful when a woman reaches midlife: a natural time for reflection when she stands at a biological and emotional crossroads. In this groundbreaking book—the first of its kind for women—acclaimed therapist Tian Dayton shows women how assessing their lives and forgiving old wounds is as essential to their well-being as proper nutrition and retirement planning.

In forgiving, we must work through layers of issues, pain and resentment. Because of this, the process is of great psychological, emotional and spiritual benefit. Left unresolved, past hurts wield their power from within and can contribute to depression and anxiety, undermining the immune system and ultimately opening the door to a multitude of diseases. And harboring resentment prevents us from engaging in deep, meaningful relationships.

Through solid research, poignant case studies and personal examples, Dr. Dayton guides women through the sometimes painful but healing process to provide the comfort that may have eluded them for years.

This beautifully written book will open women's eyes to the liberating power of forgiveness and provide the ability to find true joy.
About the Author
---
Tian Dayton, Ph.D.,TEP, holds a doctorate in clinical psychology, a master's in educational psychology and is a certified trainer and practitioner of psychodrama, sociometry and group psychotherapy. A fellow of the American Society of Psychodrama, Sociometry and Group Psychotherapy, she is in private practice in New York City. She speaks nationwide at conferences and has appeared on MSNBC, CNN, The John Walsh Show, Montel, Rikki Lake, Geraldo, America's Health Network, Gary Null, NPR and many more. She is the author of thirteen books.