The Trap (Hardcover)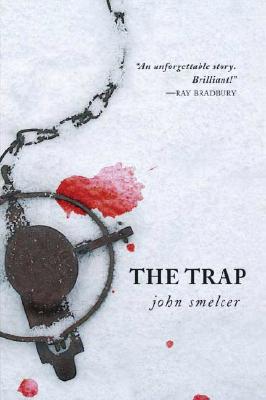 $15.95
Special Order—Subject to Availability
Description
---
A gripping wilderness adventure and survival story "It was getting colder. Johnny pulled the fur-lined hood of his parka over his head and walked towards his own cabin with the sound of snow crunching beneath his boots."
""He should be back tomorrow," he thought, as a star raced across the sky just below the North Star. "
""He should be back tomorrow for sure."" Seventeen-year-old Johnny Least-Weasel knows that his grandfather Albert is a stubborn old man and won't stop checking his own traplines even though other men his age stopped doing so years ago. But Albert Least-Weasel has been running traplines in the Alaskan wilderness alone for the past sixty years. Nothing has ever gone wrong on the trail he knows so well.
When Albert doesn't come back from checking his traps, with the temperature steadily plummeting, Johnny must decide quickly whether to trust his grandfather or his own instincts.
Written in alternating chapters that relate the parallel stories of Johnny and his grandfather, this novel poignantly addresses the hardships of life in the far north, suggesting that the most dangerous traps need not be made of steel.
About the Author
---
John Smelcer's work has appeared in more than 300 magazines, including "The Atlantic Monthly," and he has written over 20 books. "The Trap" is his first book for young adults.
Praise For…
---
"An unforgettable story. Brilliant!"--Ray Bradbury
"In The Trap John Smelcer takes his readers into a frozen world, and keeps us there with a gripping example of talented storytelling. Unforgettable."--Tony Hillerman
"The Trap is a lovely story, beautifully told, the kind that makes you wade in and sink warmly into the cold, cold north of Alaska."--Winston Groom, author of Forrest Gump