Charleston and the Emergence of Middle-Class Culture in the Revolutionary Era (Early American Places #7) (Hardcover)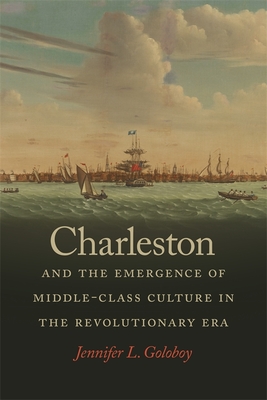 $54.95

Not On Our Shelves—Ships in 1-5 Days
Description
---
Too often, says Jennifer L. Goloboy, we equate being middle class with "niceness"--a set of values frozen in the antebellum period and centered on long-term economic and social progress and a close, nurturing family life. Goloboy's case study of merchants in Charleston, South Carolina, looks to an earlier time to establish the roots of middle-class culture in America. She argues for a definition more applicable to the ruthless pursuit of profit in the early republic. To be middle class then was to be skilled at survival in the market economy.
What prompted cultural shifts in the early middle class, Goloboy shows, were market conditions. In Charleston, deference and restraint were the bywords of the colonial business climate, while rowdy ambition defined the post-Revolutionary era, which in turn gave way to institution building and professionalism in antebellum times. Goloboy's research also supports a view of the Old South as neither precapitalist nor isolated from the rest of American culture, and it challenges the idea that post-Revolutionary Charleston was a port in decline by reminding us of a forgotten economic boom based on slave trading, cotton exporting, and trading as a neutral entity amid warring European states. This fresh look at Charleston's merchants lets us rethink the middle class in light of the new history of capitalism and its commitment to reintegrating the Old South into the world economy.
About the Author
---
Jennifer L. Goloboy is an independent scholar based in Minneapolis, Minnesota, specializing in the history of the early American middle class. She is the editor of Industrial Revolution: People and Perspectives. Goloboy earned her PhD in the history of American civilization from Harvard University.