The Pale Assassin (Hardcover)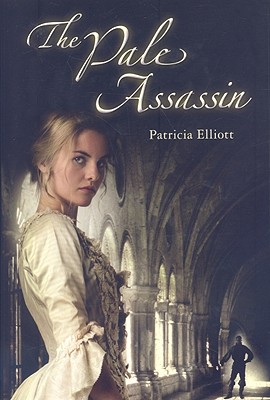 Out of Print in This Format
Description
---
In this dramatic novel set during the French Revolution, a teen aristocrat must question the justice of her own wealth while facing the cataclysmic divisions of her society.

Secrets are revealed, sympathies shift, and every choice change—or end—a life. Spoiled, beautiful fourteen-year-old Eugenie de Boncoeur is accustomed to outrageous privilege. The French Revolution may rage around her, but Eugenie's luxurious lifestyle is only improved by visits from her brother, Armand, especially doting since the two were orphaned. What Eugenie doesn't know is that their guardian has promised her in marriage to the wealthy, vengeful Le Fantome, a revolutionary nursing a secret grudge against her family. As the Revolution becomes increasingly violent, Eugenie is shipped off to convent school. Finally, there is no place in France that is safe for her. Eugenie dusts off her lightly used brains and rises to the challenge of survival; and soon she is in the thick of turmoil and romance, confronting spies, secret agents, and double-crossing suitors in her quest to get out of France alive.
About the Author
---
Patricia Elliott was born in London, but grew up in Europe and the Far East. A voracious reader since childhood (where she had the resources of ten different school libraries), she also made up ghost stories to scare her friends! As an adult, she worked in publishing in London and in a children's bookshop in New York. She now teaches a course in children's literature at an adult education college, and is writing further novels. She lives in Barnes with her husband, two sons and a yellow labrador called Fingal.