Timeless Style: What to Wear Over 50: Dressing Well for the Rest of Your Life (Paperback)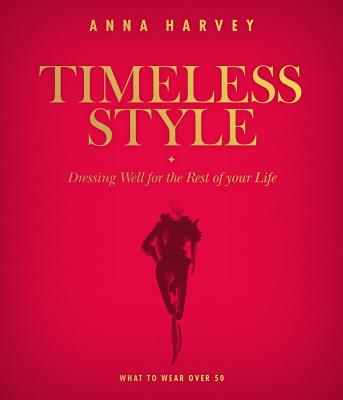 Out of Print in This Format
Description
---
Vogue's Anna Harvey was a style advisor to Princess Diana—now she advises post-50 women on attaining perfectly chic, classic style

For the high-spending, full-living baby boomer generation, dressing well is as important as ever—after all, if 50 is the new 30, then 60 is the new 40. But, much as the baby boomers might wish to avoid the facts, different ages bring different dressing conundrums. No one wants to be thought of mutton dressed as lamb, but neither do they want to look like mutton dressed as more mutton. The good news is that it is possible to be well-dressed, stylish, and happy. This guide will show how, and its author, Vogue's Anna Harvey, will be the perfect guide. She is direct, helpful, sympathetic, and positive. She covers such essentials as what to wear to suit your shape, how to disguise the areas you don't like and show off the areas you do, what to spend money on and what to save money on, and much more. This reassuring, stylish guide will have you longing to go shopping again.
About the Author
---
Anna Harvey is former deputy editor and editorial director of British Vogue; she launched Vogue in Russia, India, and Greece; and she advised Diana, Princess of Wales on style.