Up Beaver Creek (Paperback)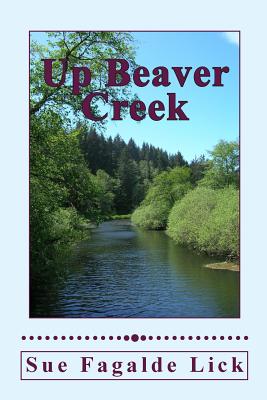 $15.95
Not On Our Shelves—Ships in 1-5 Days
Description
---
PD, 42, recently widowed and childless, has driven west from Missoula, Montana to start a new life in Newport on the Oregon coast. She has a new look, slim and fit from hours at the gym, a new spiky red hairdo, and a new take-no-shit attitude. She is determined to leave behind the dumpy housewife-turned-pitiful-widow known as Cissy, who worked at the hospital and only sang in the church choir. No more dreaming about becoming a professional musician. Her house rented, her stuff in storage, she's going to do it. And if anyone asks, she's 35.
She finds herself housesitting a cabin up Beaver Creek Road with two cats and a garden full of sculptures made from glass bottles and junk. She's making new friends and making progress with her music. But things start going wrong at the cabin, and the landlord seems to have disappeared. Her first music gig is a disaster. And then the tsunami comes. Will PD slink back to Montana pitiful and penniless? Not if she can help it.
This is a light-hearted, feel good story full of characters you can't help but love, bonding together to survive beside the beautiful but potentially deadly Pacific ocean.