Germany for Beginners: The German Way Expat Guidebook (Paperback)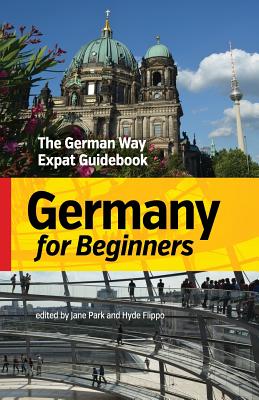 $17.99

Not On Our Shelves—Ships in 1-5 Days
Description
---
For expats, by expats. What if you could sit down with a team of expats, and get advice from people who together have decades of experience living and working in Germany? Germany for Beginners: The German Way Expat Guidebook allows you to gain access to the personal knowledge and experience of eight current and former expats.
The key things that English-speaking expatriates in German-speaking Europe need to know
- How do I get a German driver's license?
- What do you mean, I need to buy a kitchen for my rental flat?
- How do I find childcare or a school for my kids?
- Why is a drafty window considered deadly in Germany?
- How do we navigate the German healthcare and insurance system?
- Why will I get a stiff fine if I only leave a note on the parked car I dinged?
These are just some of the topics the German Way Expat Blog team members have been writing about since 2008. In Germany for Beginners: The German Way Expat Guidebook you'll profit from the real-life experiences of eight German Way writers who have been there and done that.
Expat life in Germany can include glorious outings to Alpine castles, bratwurst and mugs of beer in the local Biergarten, and weekly shopping trips to the farmer's market on the colorful local square. But it also can mean isolation, displacement, unemployment, and exclusion. With blunt honesty the authors address these issues and many more. How do I deal with homesickness? How can I make friends in my new country? How do I deal with being a trailing spouse? These are vital matters that rarely get covered in your standard expat "how to" guidebook. You don't have to do this alone
The German Way and More - www.german-way.com