Freaked Out at Wrigley Field (Paperback)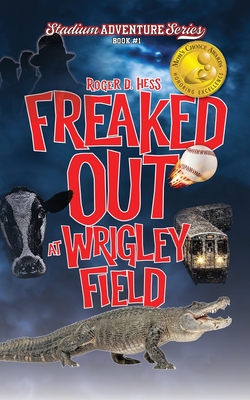 $11.99

Not On Our Shelves—Ships in 1-5 Days
Description
---
First stop in the Stadium Adventure Series...Wrigley Field
Hawk and his brothers, Nestor and Michael, three adopted boys from diverse ethnic backgrounds, are obsessed with sports. However, not once have they ever had even a sniff of hot-roasted peanuts, heard the crisp crack of the bat or watched a gleaming white baseball disappear over an outfield wall while sitting in the stands of a major league stadium.
So, when their mom arranges for her rough-and-tumble boys from Port Clinton, Ohio to travel to see the cubs play on Opening Day at historic, Wrigley Field, it is a dream come true.
The plan is simple: Meet up with their eccentric, old Uncle Dave at the bus station in Chicago and go to the game.
But, somehow, the simple plan suddenly blows up, and the brothers' 'dream come true' transforms into their worst nightmare
The book is fun. It's educational. It's scary. And...it's a little bit magical. Plus, after more than 70 years, the truth of how the Curse of the Billy Goat was finally broken is at last revealed.
With every purchase of a book from the Stadium Adventure Series, a donation is made to the leading, national hunger non-profit to help the more than 16 million kids in the US who struggle with getting enough to eat each and every day.
For more information about Freaked Out at Wrigley Field and upcoming releases, visit stadiumadventureseries.com.