Politics and Prose will be closed on January 20.
Vermin 2.0: Hunger Pains (Paperback)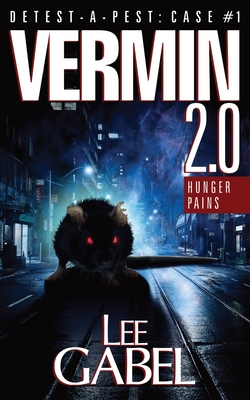 $14.99
Not On Our Shelves—Ships in 1-5 Days
Description
---
Sam's fear of rats takes him to the verge of terror. When super-sized vermin turn up in his apartment, his phobia pushes him over the edge.
But it isn't one or two rats. A hybrid colony - genetically superior, strong, and super intelligent - has moved into the basement... and living flesh is on the menu.
Pets and tenants disappear, leaving behind a wake of carnage Sam is powerless to stop. Now, with his estranged son Bradley dumped on his doorstep, Sam must switch into protection mode - if he can.
Faced with impossible odds, Sam hires Bertha O'Connor from Detest-A-Pest Exterminators Inc. She runs the only outfit brave enough - or crazy enough - to take the job. O'Connor and her crew need backup and drag Sam and Bradley along for the battle. But this horde of super-rats may be smarter than anyone had bargained for...