Chemistry (Stella Blunt #1) (Paperback)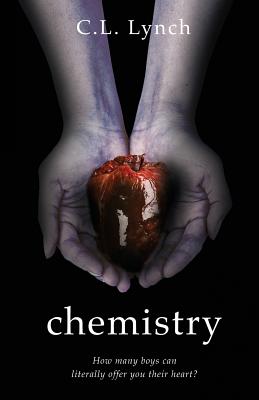 Description
---
He loves her brains.

Winner of the 2017 IndieReader Discovery Award for Humor
"Stella is no Bella... not your run-of-the-mill zombie book, this title has heart." (School Library Journal)
"Lynch's work is overflowing with wit." (Booklife Prize)
"Now there's love in the air, even if it smells a bit like formaldehyde." (IndieReader)

Stella Blunt's world is ending. Her parents have dragged her across the country, and she has to start over in a new school. Stella doesn't make friends easily: she's large, she's loud, and she doesn't suffer fools gladly. Within days, Stella has alienated half the school.

Only one person seems to like her: Howard Mullins, the shy geek in her Chemistry class. He's the biggest loser in school, but he's a great listener, he's smart at science, and he loves her for her mind. Then again, he drinks brains from a thermos and walks with a lurch.

Now undead hordes are showing up at her door, and Howard Mullins might be to blame. Can Stella manage the bullies, figure out her complicated love life, and handle a chainsaw?

Chemistry is an uproarious zombie romantic comedy with a surprising amount of heart, intended for older teen and new adult readers. Readers can't put down this girl-powered, award-winning twist on Twilight from C.L. Lynch, who thinks zombies and big girls deserve love, too.