Katie O'Malley and the Obelisk: Atlantis Bound (Paperback)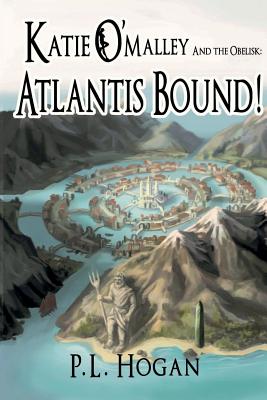 $14.99

Special Order—Subject to Availability
Description
---
Join Me and my crew as we chronicle our many journeys through history. Follow us as we travel to ancient lands and past civilizations.
Atlantis, Egypt, Babylon, Greece are just a few of the places that we traveled to.
King Atlas, King Narmer, Alexander the Great are some of the great leaders of the past we got to meet and work with.
Dangers awaited us at every corner we turned. The goddesses wern't always around to save us, so we had to rely on their wits and knowledge to get us back home.
Wouldn't it be great if we had some magical powers of our own? We'll see.
Take care,
Katie
Walk in Katie and her friends shoes as they travel to ancient civilizations. Taken from their home and forced down a road not of their choosing, support them as they face the many hardships placed before them.
Could you survive being thrown back in time to thousands of years ago? They did and have glorious stories to tell about.
Could you stand before kings and emperors of the past and tell them what they need to do? Katie does and doesn't mince her words. All of their travels are broken up into two sections, the Preparation and the Journey.
If you have any questions for the kids you can ask them at www. katieomalley.ning.com.