Adivasis, Migrants and the State in India (Hardcover)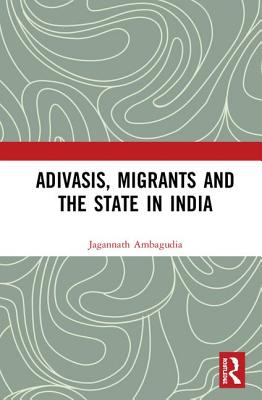 $160.00

Not On Our Shelves—Ships in 1-5 Days
(This book cannot be returned.)
Description
---
This book looks at the contested relationship between Adivasis or the indigenous peoples, migrants and the state in India. It delves into the nature and dynamics of competition and resource conflicts between the Adivasis and the migrants. Drawing on the ground experiences of the Dandakaranya Project - when Bengali migrants from erstwhile East Pakistan (now Bangladesh) were rehabilitated in eastern and central India - the author traces the connection between resource scarcity and the emergence of Naxalite politics in the region in tandem with the key role played by the state. He critically examines the way in which conflicts between these groups emerged and interacted, were shaped and realised through acts and agencies of various kinds, as well as their socio-economic, cultural and political implications. The book explores the contexts and reasons that have led to the dispossession, deprivation and marginalisation of Adivasis.
Through rich empirical data, this book presents an in-depth analysis of a contemporary crisis. It will be useful to scholars and researchers of political studies, South Asian politics, conflict studies, political sociology, cultural studies, sociology and social anthropology.
About the Author
---
Jagannath Ambagudia is Associate Professor at the Centre for Peace and Conflict Studies, School of Social Sciences and Humanities, and Chairperson, Unit for Research and Development, Tata Institute of Social Sciences, Guwahati Campus, Assam, India. Previously, he taught at the Department of Political Science, Rajdhani College, University of Delhi; National Law School of India University, Bangalore, Karnataka; and ARSD College, University of Delhi. He has published several articles in peer-reviewed journals and chapters in edited volumes on issues of Adivasi society, social exclusion and inclusion, development and deprivation, marginalisation, preferential treatment, distributive justice and community conflict.