Politics and Prose will be closed on January 20.
Treasure Yourself: Power Thoughts for My Generation (Paperback)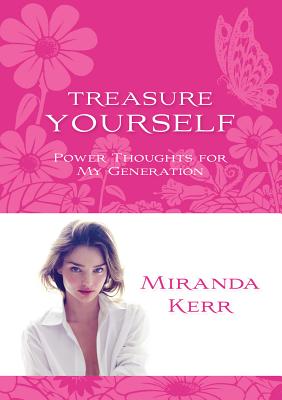 $14.95
Not On Our Shelves—Ships in 1-5 Days
Description
---
In Treasure Yourself, international supermodel Miranda Kerr offers her own view on how her generation and those following can achieve greater health and happiness. Miranda believes that one of the most powerful tools to facilitate change is positive affirmation and she has collected over 100 affirmations from some of the world's most inspirational authors including Louise L. Hay, Wayne W. Dyer, Deepak Chopra and many more.
About the Author
---
Miranda Kerr is considered one of the world's top-earning models and a positive icon for young women. She has loaned her time and image to charities and cause-related projects around the world, and in 2009 developed KORA Organics, a line of organic skin care made in Australia. Her aim was to inspire women globally to nurture their bodies, embrace their unique beauty, and understand the benefit of using organic skin care. Miranda's decadelong career has consisted of high-profile runway shows and fashion and beauty shoots, as well as advertising in television and print. She is a Victoria's Secret Angel and has appeared on the covers of numerous magazines, including Vogue, Harper's Bazaar, Rolling Stone, and ID. She shares her life with her husband and son.