Class Conflict: The Pursuit and History of American Justice (Paperback)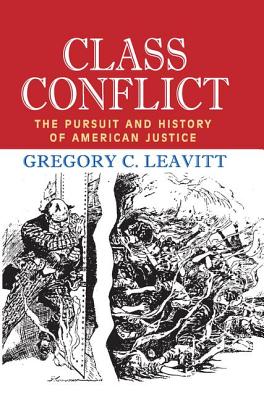 $52.95

Not On Our Shelves—Ships in 1-5 Days
(This book cannot be returned.)
Description
---
In a just society the law not only applies to all equally, but also arises from the consent of the people it embraces. As such, justice implies that people have access to governance. A just society provides and guards social and individual rights for all its members. The freedom of speech, therefore, is a right of all, and society has institutionalized processes to guarantee that freedom.
Due to the American people's understanding of exclusion and rank, the meaning of justice was fragmented by social status and class. While this book views American justice through a prism of social-class conflict, Gregory C. Leavitt argues that it would be incorrect to portray this perspective as somehow whole. American justice is relative to many cultural groupings and conditions and is thus at the same distance from its encompassing ideal understood by common Americans.
Beginning with the late eighteenth century and ending in the late twentieth century, Leavitt traces the history of class conflict and the struggle for justice among Americans. He argues that class struggles remain a significant factor in American social problems, because the American situation grew out of government promises of freedom and liberty to the lower class and the development of a powerful middle class. This is a provocative contribution to the debate over the future of social justice in America.