Politics and Prose will be closed on January 20.
Witch (Compact Disc)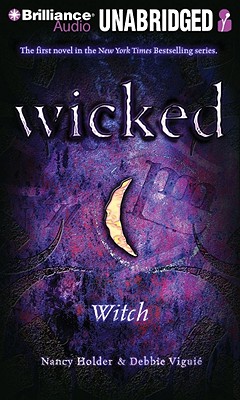 Other Books in Series
This is book number 1 in the Wicked (Nancy Holder Audio) series.
Description
---
Holly Cathers's world shatters when her parents are killed in a rafting accident. She is wrenched from her home in San Francisco and sent to Seattle to live with her aunt, Marie-Claire, and her twin cousins, Amanda and Nicole.
But sorrow and grief soon give way to bewildered fascination as one by one, strange incidents begin to occur. Such as the fact that any desire Holly whispers to her cat seems to come true. Or the fact that a beloved friend is injured after a freak attack from a vicious falcon. Or the fact of an undeniably magnetic and familiar attraction to a boy Holly barely knows.
Holly, Amanda, and Nicole are about to be launched into a dark legacy of secrets, alliances, and machinations, where ancient magics yield dangerous results, where possession is commonplace, and where reincarnation is taken for granted--and the three girls must take on roles in an intergenerational feud the like of which they could never have imagined....