Politics and Prose will be closed on January 20.
Legacy (Compact Disc)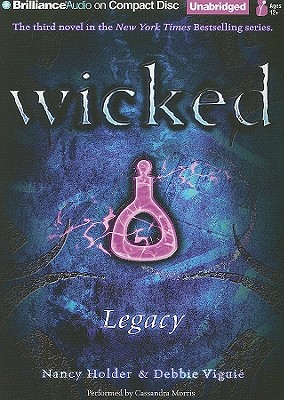 Other Books in Series
This is book number 3 in the Wicked (Nancy Holder Audio) series.
Description
---
Holly Cathers and her twin cousins, Amanda and Nicole, are college students who are also the last descendants of the medieval witches of the House of Cahors. Forming a new coven, they ally themselves with the forces of light and set out to end the vendetta that has ruled--and ruined--their family's history for centuries.
Holly has traveled to England to save her imprisoned cousin Nicole and her soul mate, Jer, who is a member of the House of Deveraux--and the Catherses' worst enemy. But following dangerously on her heels is Michael, Jer's father and head of the Deveraux coven, who is looking to derive ultimate power from a witch consort.
Now Holly learns that her uncle and her mother's best friend are in grave danger, and that she must enter the Nightmare Dreamtime and battle demons and other forces of darkness in order to save them. But can Holly successfully fight these horrors, and safely return home?