The Dragon Lady (Hardcover)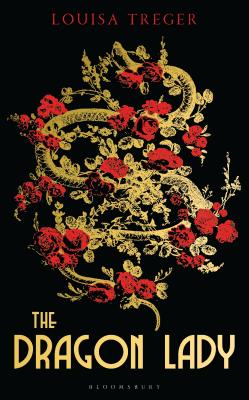 $26.00
Special Order—Subject to Availability
Description
---
'A daring blend of romance, crime and history, and an intelligent exposé of the inherent injustice and consequences of all forms of oppression' Tsitsi Dangarembga, Nervous Conditions

Opening with the shooting of Lady Virginia 'Ginie' Courtauld in her tranquil garden in 1950s Rhodesia, The Dragon Lady tells Ginie's extraordinary story, so called for the exotic tattoo snaking up her leg. From the glamorous Italian Riviera before the Great War to the Art Deco glory of Eltham Palace in the thirties, and from the secluded Scottish Highlands to segregated Rhodesia in the fifties, the narrative spans enormous cultural and social change. Lady Virginia Courtauld was a boundary-breaking, colourful and unconventional person who rejected the submissive role women were expected to play.

Ostracised by society for being a foreign divorcée at the time of Edward VIII and Mrs Simpson, Ginie and her second husband ,Stephen Courtauld, leave the confines of post-war Britain to forge a new life in Rhodesia, only to find that being progressive liberals during segregation proves mortally dangerous. Many people had reason to dislike Ginie, but who had reason enough to pull the trigger?

Deeply evocative of time and place, The Dragon Lady subtly blends fact and fiction to paint the portrait of an extraordinary woman in an era of great social and cultural change.
About the Author
---
LOUISA TREGER has worked as a classical violinist. She studied at the Royal College of Music and the Guildhall School of Music and worked as a freelance orchestral player and teacher. Treger subsequently turned to literature, gaining a First Class degree and a Ph.D. in English at University College London, where she focused on early 20th century women's writing and was awarded the West Scholarship and the Rosa Morison Scholarship "for distinguished work in the study of English Language and Literature." The Lodger is her first novel.
Praise For…
---
"A fascinating fictionalised account of the life of Lady Virginia Courtauld... a spirited account of a flamboyant life." —Antonia Senior, The Times

"Louisa Treger's brilliant second novel is a daring blend of romance, crime and history, and an intelligent exposé of the inherent injustice and consequences of all forms of oppression." —Tsitsi Dangarembga, author of Nervous Conditions

"Treger has captured the last days of colonial Rhodesia perfectly. It is not just Lady Courtauld's story, but also the people fighting for the country's future. And while the book may only focus on a small piece of Zimbabwe's long complicated history, it does so with emotion and fire." —Sally Partridge, author of Mine

"An absolutely gripping historical novel." —Niso Smith

"If you like your books to immerse you in a different time and place, you'll love this." —Beth Miller, author of The Good Neighbour

"A remarkable story about the bravery and compassion of a little-known couple at a pivotal time in the history of Zimbabwe. Treger switches elegantly between narrators, time and place, and wears her meticulous research lightly in this fascinating novel." —Annabel Abbs, author of Frieda: A Novel of the Real Lady Chatterley

"An evocative, beautifully written story with a mystery at its heart. Clever and compelling I couldn't wait to find out who shot The Dragon Lady, but at the same time I was so immersed that I didn't want it to end. Highly recommended" —Claire Douglas, author of Do Not Disturb

"The prose is lyrical, vivid and compelling, whether describing the settings, the characters, or the suspenseful intrigue of the story's plot. It comes as no surprise to learn of Treger's deep love for Africa, which, in her own words, is flowing through her blood and marrow." —Essie Fox, author of The Last Days of Eda Grey

"The perfect blend of fact and fiction and a brilliant evocation of a fascinating time and place, told with haunting clarity. A remarkable achievement." —Rebecca Mascull, author of The Wild Air

"A haunting, evocative novel that explores what it is to be an outsider with its portrayal of a truly remarkable woman. Louisa Treger vividly brings to life both the historical characters of Virginia (Ginie) and Stephen Courtauld, and life in 1950s Rhodesia, in a deeply moving blend of fact and fiction that is intimately personal while painting a broader picture of a divided society." —Alison Layland, author of Riverflow

"Louisa Treger brings Lady Virginia Courtauld passionately to life, cleverly blending fact and fiction, history and imagination, as is her forte . . .The language is gentle and addictive, and the story uncoils beautifully snakelike." —Louise Beech, author of Call Me Star Girl

"Immersed in this novel I could almost smell the scented breeze on the veranda and hear the chatter of African birds. A ravishing book that evokes a lost colonial world, where luxury and desperate forces clash. At its heart is Virginia Courtauld, a brave and bold woman whose story lingers in the mind long after the final page." —Martine Bailey, author of The Almanack

"Treger writes with a delicate brilliance, every sentence as carefully crafted and as alive as those of Graham Greene, the master at capturing the magnetism of Africa, empire, warts and all." —Professor René Weis

"The Dragon Lady has both lightness and weight, a glittering surface and considerable depth, and Treger evinces throughout a sharp instinct for what is controversial, jarring, unspoken, and especially for impending crises. Above all it strikes a fine balance between nostalgia and a more critical, mature appreciation of history and the human psyche." —Bookanista

"An effective mix of romance, mystery, and history, The Dragon Lady is an accomplished narrative of world-changing geopolitics from a distant continent, nevertheless relevant to modern times. The story is both absorbing and enlightening, and its focus on one couple's spiraling crises will keep readers spellbound." - Janet A. Martin, Washington Independent Review