Chibird 2020 Wall Calendar: A Year of Motivation (Calendar)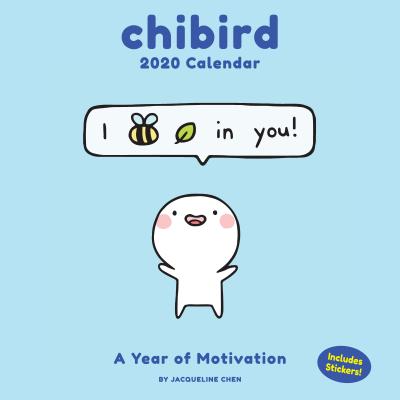 Out of Print in This Format
Description
---
Who couldn't use their own personal cheerleader? The Chibird 2020 Wall Calendar is here to add a big boost of positivity to your year. Jacqueline Chen's relatable comics and illustrations offer cute and inspiring perspectives on self-esteem, adulting, and getting through tough times.
The Chibird calendar combines charming illustrations with encouraging messages to cheer you on month after month and includes a page of adorable Chibird stickers. Chen's chubby penguins, bunnies, Chibirds, and friends of all shapes will put a smile on your face, just as they have for millions on Instagram, Tumblr, and GIPHY.
Plenty of space to add appointments, reminders, and special occasions
Bonus spread for September–December 2019
Includes major official world holidays
From the author of Loading Penguin Hugs
About the Author
---
Jacqueline Chen has been drawing motivational comics and animations since high school and has cheered up millions of people along the way. When she's not making art, she's designing and coding. She loves bubble tea and ice cream a little too much.