The Promise (Paperback)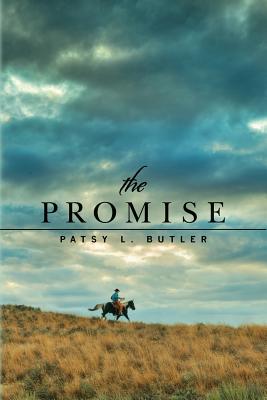 $12.95

Not On Our Shelves—Ships in 1-5 Days
(This book cannot be returned.)
Description
---
Born in Shaniko, Oregon, in 1915, Walter "Pink" Butler hasn't lived an easy life. He's endured the loss of his brother to diphtheria, an arson attack on his grandmother's homestead, and the death of his favorite horse Choppy. But none of these events frighten Pink as much as his father.
Oscar Butler is a volatile, often violent man who never truly embraced fatherhood but keeps a possessive eye on Pink. When Pink's mother dies, she begs her mother Mary to raise Pink, a task Mary promises to undertake. Oscar has other ideas.
Kidnapped, wrapped in a blanket, and driven across country, Pink discovers his abductor is his own father. While in his father's erratic "care" Pink learns to fend for himself amidst privation and abuse, eventually devising a plan to return to Mary-a plan Oscar could ruin at any moment.
Based on the true-life story of author P. L. Butler's father-in-law, "The Promise "recreates American life in the early 1900s, and the loneliness, love, and determination driving one young man's quest to return to the home where he's safe, loved, and respected.
About the Author
---
P. L. Butler is a retired public school teacher whose favorite subject has always been writing. Butler based The Promise on the trials and challenges of her father-in-law's early life, listening to and recording his stories and recollections for over forty years, always convinced his was a story worth telling. Her preparation for The Promise involved extensive research including reading the personal journals of her father-in-law's grandmothers. Butler lives in Boise, Idaho, with her husband of forty-seven years. She has two children and five grandchildren.