Whale Watcher: A Global Guide to Watching Whales, Dolphins and Porpoises in the Wild (Paperback)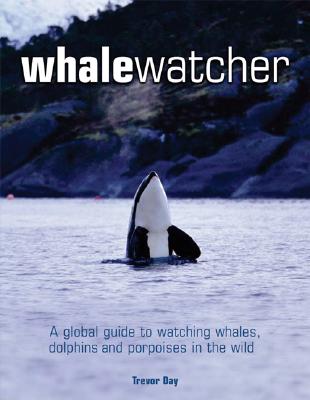 $19.95
Special Order—Subject to Availability
Description
---
A comprehensive guide to the whales of the world and where to see them.
Every year, more than four million people go whale watching, and the numbers keep growing. This beautifully illustrated guidebook will be the best handy reference for whale watchers.
All recognized species of cetaceans (whales, dolphins and porpoises) are described in this book. Stunning action photography of each is coupled with detailed information on where and when to see each species and how to identify it through behavior and physical characteristics. There are featured spreads on 40 of the most fascinating and frequently watched whales. For quick and easy identification, the families and species are organized in descending order of size, from the blue whale to the tiniest dolphins and porpoises.
The natural history and habitat of each animal is described in detail, along with the latest research on topics such as cetacean communication and social structure. There are also maps, other helpful illustrations and addresses, as well as travel tips on locations for whale watching responsibly. Also included is updated information on endangered species and conservation efforts.
Whale Watcher is the most comprehensive book for anyone planning a safe and successful watching trip.
About the Author
---
Trevor Day is a zoologist and marine biologist, and the author of the four-volume Exploring the Ocean. He contributed 50 articles to the multi-volume encyclopedia series, Oceanography and Marine Science.