Sharks (Paperback)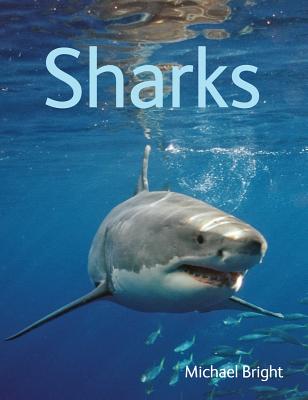 $19.95

Special Order—Subject to Availability
Description
---
A comprehensive introduction to sharks and their biology and behavior.
Presenting the latest findings from international shark researchers, Sharks is an engaging introduction to these near-perfect predators. It describes the broad range of living sharks, explores their biology and behavior, and dispels the myths. Illustrated with shark images from around the world, the book reveals these creatures to be far more than just mindless killing machines.
Sharks shows how these animals have been the product of over 450 million years of evolution, during which time they have been honed to perfection as some of the sea's most sophisticated predators. More than 100 spectacular photographs and easy-to-follow diagrams highlight the book's worldwide coverage of shark species.
Topics include:
Anatomy and locomotion
Senses
Behavior
Lifestyle
Hunting and diet
Reproduction
Habitat.
Sharks also describes the uneasy human-shark relationship and examines the serious conservation threats, in the forms of overfishing and marine pollution, experienced by wild shark populations all over the world.
This stunningly illustrated introduction shows that sharks are a vital group of animals worthy of admiration rather than fear. It is an essential reference for all libraries.
About the Author
---
Michael Bright recently retired as executive producer with the BBC Natural History Unit and is now a freelance author and scriptwriter. For the BBC he produced numerous programs for radio and television. He was a recipient of the prestigious Prix Italia for the program Men, Nations and Whales: Will the Bloody Story Ever End? He is a graduate of the University of London and the author of over 90 books on natural history, conservation and the environment, and sharks.