Career Mapping: Charting Your Course in the New World of Work (Paperback)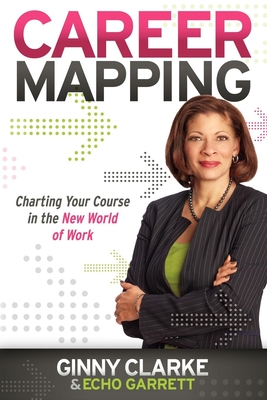 $17.95

Not On Our Shelves—Ships in 1-5 Days
Description
---
The world of work has changed forever. Not only have jobs been lost, many will never return---at least not in the same form we are used to. "Career Mapping" guides you through the tangled expressways of career options to help you design your personalized road map to create job and career choices.
Ginny Clarke wrote this book with one purpose: to help people like you discover the path to a rewarding work life. A template for figuring out who you are and what you can offer to the work world, this book emerged from Ginny's own experiences as a college recruiter, executive recruiter and a woman who broke through to the executive ranks in two male-dominated industries.
No matter where you find yourself---just starting out, navigating the corporate maze, launching a new business, or in anticipation of retirement, "Career Mapping" is written for you. It offers case studies of people at different stages of their careers, and provides a step-by-step process for customizing your own job hunting and career management strategies.
Each chapter presents thought-provoking questions, candid revelations from her own inspiring journey and vital advice from Ginny's experiences interviewing, recruiting and coaching thousands of professionals and executives. "Career Mapping" explains the oft-misunderstood executive search process and demystifies how you can make yourself a more desirable job candidate---as well as how to avoid the devastating pitfalls that have derailed careers.

About the Author
---
Ginny Clarke is a career management expert and executive coach. Once a college recruiter, she went on to get her MBA. Now with more than 25 years of business experience, including 12 years as an executive recruiter with Spencer Stuart, she offers advice for those wanting to get ahead.