Railroad Semantics: Better Living Through Graffiti & Train Hopping (Boxed Set)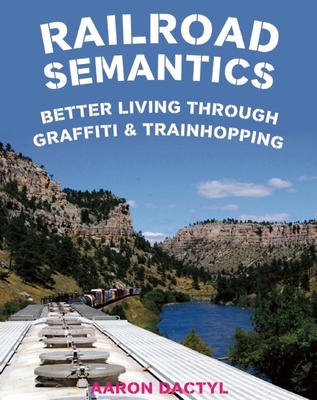 $19.95

Not On Our Shelves—Ships in 1-5 Days
Description
---
Devoted to train-hopping, graffiti, and railroad culture, Aaron Dactyl's Railroad Semantics series describes the sights, sounds, successes, and defeats of exploring the western U.S. by freight train. The first four Railroad Semantics books are collected here for the first time. In their pages, you'll see epic, hidden works of art, read up on rail lore and riding tips, meet rail workers and fellow adventurers, and experience the perils and glories of life in rail yards, train cars, small towns, and encampments. The adventures in these books take you through California, Utah, Nevada, Idaho, Montana, Wyoming, Colorado, and Oregon. Cities visited:
Sacramento, California
Arcata, California
Redding, California
Ukiah, California
Willits, California
Dunsmuir, California
Roseville, California
Fort Bragg, California Portland, Oregon
Eugene, Oregon
Bend, Oregon
La Grande, Oregon Missoula, Montana
Laurel, Montana Cheyenne, Wyoming
Laramie, Wyoming Pocatello, Idaho
Nampa, Idaho Salt Lake City, Utah
Elko, Nevada
Denver, Colorado.
About the Author
---
Aaron Dactyl is an adventurer, photojournalist, railroad hobo, and train enthusiast living in Eugene, Oregon. He has been traveling via freights since the 90s and documenting these trips. He is a freelance photographer and his work has appeared in the Indecline Times, The Reader, Whisky Business Review, Pacific Northwest Buzzard News, and XXX Weekly.