The Health Gap: The Challenge of an Unequal World (Paperback)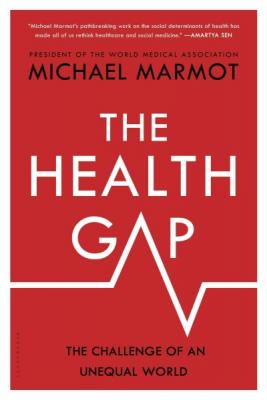 $18.00

Special Order—Subject to Availability
Description
---
There are dramatic differences in health between countries and within countries. But this is not a simple matter of rich and poor, for it depends on each society's particular social gradient. In all countries, people at relative social disadvantage suffer health disadvantage, dramatically so; the higher the social status of individuals, the better their health. Even within an individual life, changing social position directly affects health. The issue is clearly not poverty alone, but inequality.
Going against conventional approaches to improving health--which have emphasized access to technical solutions and changes in behavior--Marmot argues persuasively and passionately that the key to reducing this health inequality is empowerment; we need to create the conditions for people to have control over their lives. Not only do we have the tools and resources materially to make this happen, we also have a moral imperative to banish an unjust and avoidable health disparity between those of high and low social status.
The Health Gap
is a clarion call, a compelling case for why and how we must address the societal imbalances in power, money, and resources that work against health equality.
About the Author
---
Sir Michael Marmot is Professor of Epidemiology and Public Health at University College London, and current president of the World Medical Association. He chaired the World Health Organization's Commission on Social Determinants of Health (2005-08). The British government appointed him to conduct a review of social determinants and health inequalities; the Marmot Review and its recommendations are now being implemented in England. He is the author of The Status Syndrome and lives in North London.