We're following all official guidelines to keep ourselves healthy on the job, and as a result, shipping may be delayed.
You will receive an email from our web orders team confirming that your order has been processed.
We thank you for your support and your patience at this challenging time.
China Dream (Hardcover)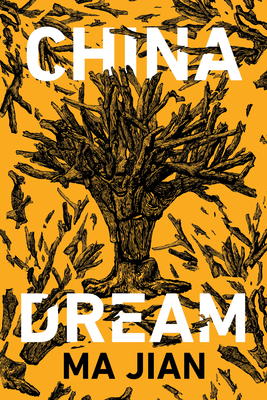 $23.00
Not On Our Shelves—Ships in 1-5 Days
Description
---
"Red Guards meet Kurt Vonnegut . . . powerful " ―Margaret Atwood, via Twitter
A Library Journal Best Book of the Year
" M]ay be the purest distillation yet of Mr. Ma's talent for probing the country's darkest corners and exposing what he regards as the Communist Party's moral failings." ―Mike Ives, The New York Times
Blending fact and fiction, China Dream is an unflinching satire of totalitarianism. Ma Daode, a corrupt and lecherous party official, is feeling pleased with himself. He has an impressive office, three properties, and multiple mistresses who text him day and night. After decades of loyal service, he has been appointed director of the China Dream Bureau, charged with replacing people's private dreams with President Xi Jinping's great China Dream of national rejuvenation. But just as he is about to present his plan for a mass golden wedding anniversary celebration, his sanity begins to unravel. Suddenly plagued by flashbacks of the Cultural Revolution, Ma Daode's nightmare visions from the past threaten to destroy his dream of a glorious future.
This darkly comic fable exposes the damage inflicted on a nation's soul when authoritarian regimes, driven by an insatiable hunger for power, seek to erase memory, rewrite history, and falsify the truth. It is a dystopian vision of repression, violence, and state-imposed amnesia that is set not in the future, but in China today.
About the Author
---
MA JIAN was born in Qingdao, China. He is the author of seven novels, a travel memoir, three story collections, and two essay collections. His work has been translated into twenty-six languages. Since publication of his first book in 1987, all his work has been banned in China. He now lives in exile in London. FLORA DREW's translations from the Chinese include Ma Jian's Red Dust, The Noodle Maker, Stick Out Your Tongue, Beijing Coma and The Dark Road.
Praise For…
---
Praise for China Dream


A Financial Times Best Book of the Year



"A master of inimitable humour. Always hilarious, thought-provoking, and immensely moving." —Jung Chang, author of Wild Swans and Empress Dowager Cixi



"Mr. Ma's critique of the totalitarian mindset recalls that of Soviet-era dissidents...tragic and elegiac...garnished with both horror and tenderness." —The Economist



"Wrenching...makes President Xi's vision of national prosperity look like a recipe for insanity." —Simon Willis, 1843



"China Dream is a magnificent work in its unerring take on China, Ma Jian giving voice to the ghosts and memories of a silenced nation." —Mike Cormack, South China Morning Post Magazine



"It's a wonderfully well-paced, absorbing, darkly satirical and even funny at times." —UK Press Syndication



"A short, highly satirical work no less excoriating than any of Ma's previous fiction, translated in a graphic, stylish manner by [Flora] Drew, [the author's wife and longtime translator]." —The Financial Times



"A scathing satire of the absurd reality facing a silenced nation" —South China Morning Post