The Fruit of the Spirit: 12 Episodes to Grow on (Adventures in Odyssey) (Compact Disc)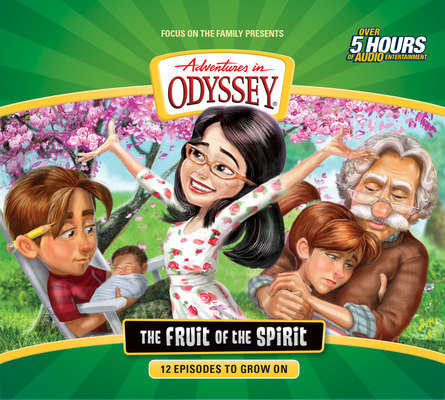 The Fruit of the Spirit: 12 Episodes to Grow on (Adventures in Odyssey) (Compact Disc)
$27.99
Not On Our Shelves—Ships in 1-5 Days
This thrilling Adventures in Odyssey compilation album is about the fruits of the Spirit. All nine biblical values from Galatians 5 are included. Love, the first and most multifaceted fruit of the Spirit, has four episodes dedicated to it. Then each of the remaining fruits of the Spirit each have their own episode. These are well-loved episodes and great for teaching children life-giving principles in an entertaining way.
Episode List
Love: "Greater Love" / "Wooton Knows Best" / "The Amazing Loser" / "The Greatest of These . . ."
Joy: "Count It All Joy"
Peace: "Peacemaker"
Patience: "Do, for a Change"
Kindness: "You're Two Kind"
Goodness: "When Bad Isn't So Good"
Faithfulness: "Harlow Doyle, Private Eye"
Gentleness: "Tuesdays with Wooton"
Self-Control: "Anger Mismanagement"
TRT 4:54.