Eagles Over Britain (Paperback)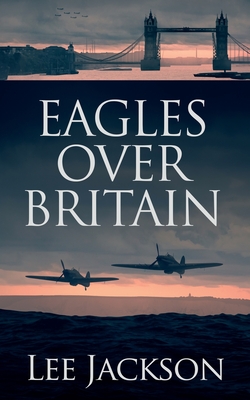 $21.99
Not On Our Shelves—Ships in 1-5 Days
Description
---
The saga of the Littlefield family continues with this rich and evocative second installment in the AFTER DUNKIRK series.
The Battle of Dunkirk might be finished, but the war isn't over.
"...compelling fiction is masterfully woven in with the actual events of Britain's Darkest Hour." -John J. Gobbell author of The Last Lieutenant
The German Luftwaffe attacks Britain from the skies.
With no allies, she stands alone.
Her fate hangs in the balance.
As the first Axis aircraft streak across English Channel airspace, so begins a battle for the ages; one that will determine the trajectory of the war. Braced for engagement on their individual fronts, the Littlefields plumb the depths of courage and ingenuity to defend their beloved Britain.
Fresh from the slaughter of Dunkirk, youngest brother Jeremy is called upon to create a French Resistance network composed of former naval officers.
At MI-9 headquarters, Claire Littlefield has devised an intelligence coup that could change the tide of the war. But will it work?
Lance, captured and far from home, puts his resiliency and resolve to the test.
And frustrated at being sidelined from active combat, Paul is unaware that he is being groomed for a role beyond his imagination.
A sweeping story of war filled with intimate, day-to-day details of those closest to danger, EAGLES OVER BRITAIN is a captivating tale of bravery, sacrifice, and one family's fight to bring Britain to victory.
___________________________
Praise for EAGLES OVER BRITAIN:
"A sweeping, wonderfully crafted saga...Jackson has created a masterful, enduring tale." -H.W. "Buzz" Bernard, award-winning author of When Heroes Flew
"...intrigue and action galore, but also true and gripping personal depth in this remarkable story of a little explored time and place set during the earliest desperate days of World War II." -Don Keith, author of the Hunter Killer series and multiple non-fiction works on WWII history