Rebuilding Your Life: 12 Benefits of Christian Redemption (Hardcover)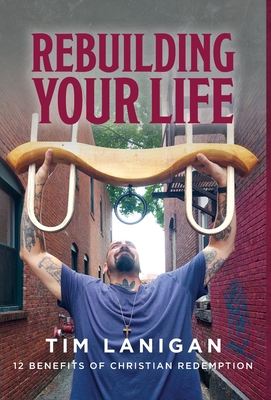 $24.99
Not On Our Shelves—Ships in 1-5 Days
Description
---
At times in our lives, we all need to rebuild, whether or not we are wealthy, have homes, or spent time in prison. This book is a teaching program meant for the sake of the reader and anyone they would help. The 14 sessions include action plans and discussion questions for individual consideration or for groups. The book/program can be useful as either a supplement or as an alternative to 12 step programs.
Rebuilding your life through Christian redemption involves eternal living. Eternal life sounds like what happens in the hereafter. Eternal living is happening right now for those that know and love the Lord and it is a life filled with the benefits God provides. The Lord offers these benefits to everyone.
Many people are struggling to overcome obstacles, which may include addiction, poverty, homelessness, prison time, depression, strife, or brokenness. Each of the Benefits of the 14-session program is accompanied by an Action Plan with practical suggestions for living an abundant life. Hopefully, you will not only find encouragement for yourself, but would be motivated to share these "reasons to love the Lord" with others in homeless outreach locations, recovery centers, sober living homes, halfway houses, or through your own personal ministry - anywhere there are people struggling with the need to rebuild their lives.