Last and First Idol (Paperback)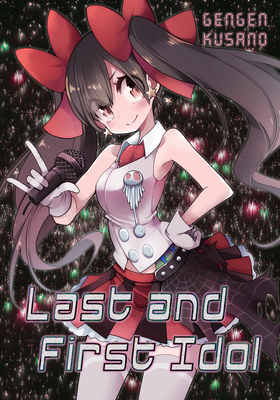 $14.99

Not On Our Shelves—Ships in 1-5 Days
Description
---
Idol singers are more than just cute girls. They represent an ideal, pure, untouchable perfection.
They also represent the worst of consumerism, overcommercialized pop music, and impossible standards of living.
Last and First Idol is an award-winning dark reflection of the latter: a hard science-fiction look into the mind, what it means to be human, more than human, and to succumb to idolatry and godhood... all through the lenses of cute singers, loot boxes, yuri, and anime voice acting. Can you face the uncomfortable truths of these desires?
Awards include:
4th Hayakawa SF Contest Special Prize
48th Seiun Award (Japanese Short Story Division)
27th Dark Seiun Award (Guest Division)
16th Sense of Gender Award (Future Idol Award)
Last and First Idol earned the first ever special prize in the Hayakawa SF Contest, and the first debut work to win the Seiun Award in 42 years.