Promises Challenged (Paperback)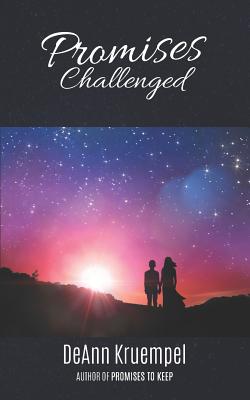 $9.99
Not On Our Shelves—Ships in 1-5 Days
(This book cannot be returned.)
Description
---
Lydi set the lantern down as she turned back to latch the door on the small red barn. The two children had just checked on the chickens that the family had carried from their small coops to the barn that night. Grandma wanted them to make sure the chickens were safe and content on the roosts. The young girl followed her brother's gaze to the sky. "There is the Big Dipper, and over there the Little Dipper, and the North Star. Oh, look, Michael, the brightest star. It sparkles like a diamond. Do you remember its name?"
"Sirius " Michael answered proudly. "Do you remember the nights in Chicago when Dad took us outside next to the street and taught us all about the night sky?"
"I do remember." Lydi laid her hand on the boy's shoulder.
Promises Challenged
Lydi and her family are not new to heartbreak. But what challenges await as winter approaches?
Share in the trials and joys of the Andersson family as they undertake their first winter on the Iowa prairie. Join in their fight for survival as they draw on every bit of inner strength to survive. Will they find the courage to endure? Can they hold onto their promises?
About the Author
DeAnn Kruempel, author of the Promises to Keep series, grew up on a farm near De Smet, South Dakota and has lived in North Dakota and Iowa. For the last 28 years she has worked in schools or public libraries as a children's librarian.
DeAnn enjoys gardening, orcharding and sewing. She lives on an acreage near Logan, Iowa with her cat, Elsa, 42,378 honeybees and 20 chickens, including Little Black Banty.