Politics and Prose will be closed on January 20.
Trivium (Paperback)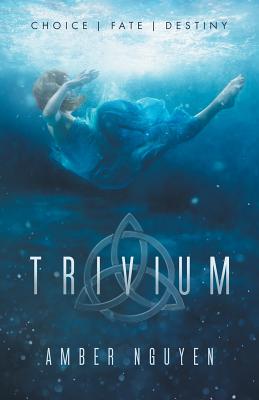 $14.99
Not On Our Shelves—Ships in 1-5 Days
Description
---
Have you ever wanted to know your future? What if you could choose what your life would look like?
For Cassia Bellerose, once she turns eighteen that's exactly what she'll do. Every citizen must visit the Trivium and choose from three different futures. Cassia has planned her life exactly how she wants it. Choosing at the Trivium should be easy. She'll go to medical school, marry her boyfriend, Gunner, and always have her best friend, Verity, by her side. But Cassia has a secret she's kept from those closest to her. A secret so powerful it threatens to unravel every plan she's made. Torn between the life she's always known and a life she's born to live, Cassia embarks on a journey of self-discovery and searches for the identity of the handsome stranger who haunts her dreams. In a world where futures are predestined, what happens if she chooses wrong? Trivium challenges the notions of fate and destiny versus the unconquerable spirit of free will. It is a tale of love torn between two universes, a fight to choose your own story, and the undying loyalty of true friendship.
Author Amber Nguyen delivers an award-winning story with equal parts suspense, adventure, and romance, in this remarkable debut novel set in a world where knowing your future isn't as wonderful as it may seem.