The Cabbie's Tale (Paperback)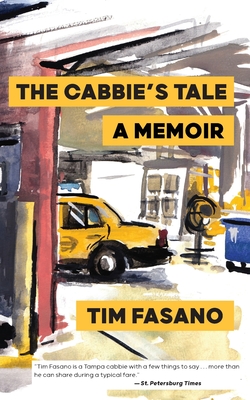 $9.95

Not On Our Shelves—Ships in 1-5 Days
(This book cannot be returned.)
Description
---
After resigning his post at the Tampa Tribune, Tim Fasano decided to stop worrying about the rest of his life and focus on having adventures.
An amateur photographer and philosophy major, Fasano began driving a cab. At first the job was easy and fun and put quick cash in his pockets, but as the years went by, the job became harder and less profitable as the sun-washed streets he rolled along became dark avenues. The Cabbie's Tale chronicles the pivotal year of 2009.
We follow Fasano through his daily entries as he works different shifts, drives passengers home from the airport, picks up drunks in bars, observes fares making drug deals, delivers hookers to their johns and strippers to their clubs. There are endless waits at Tampa International Airport, vivid accounts of the homeless and mentally ill, sad tales of the poor being displaced by gentrification, customers who spew racism, and those who are surprised that a philosophy major is driving a cab.
Throughout the year, Fasano details a colorful cast of characters that includes a master poker player who dies when a tree falls on his cab; an Ivy League grad who vanishes after crashing his cab live on the local news; a lounge lizard and retired Air Force officer who becomes a friend; a no-nonsense single mother who drives a cab and dreams of retiring to the mountains of North Carolina; an older driver who becomes a mentor; a dispatcher who loves animals; and a mechanic who sells antique bicycles on eBay.
More than a firsthand account of what it is like to be a member of the working poor, this memoir is a testament to one man's spiritual journey and a quest to discover lurking mysteries.