Atlantis Tide Breaker: Lost Daughters of Atlantis (Paperback)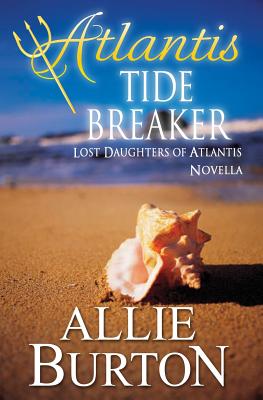 $9.99

Not On Our Shelves—Ships in 1-5 Days
Description
---
When a girl isn't who she appears to be...
Playing the part of bubbly bimbo keeps Tori Kelly safe and secure. Not having her best friend at school makes the fa ade hard to manage. The only thing she can do is keep an eye out for her best friend-turned-princess and muddle through senior year.
Then, one night she stops an intruder in her best friend's house. Who happens to be her crush from last summer.
Gill's mission as an Atlantean Royal Guard is to protect the princesses and find the key to a message from Poseidon. A message that will destroy the traitors and win the underwater war. But he can't crack the code. Not until the girl he'd fallen for last summer steps in with her formidable brain. He must drag Tori underwater, even though she can't breathe in it, and expose her to unbelievable danger. Because not only did she crack the key's code, she is now the key herself.
This is a companion book for the Lost Daughters of Atlantis young adult fantasy action adventure novel series. Atlantis Tide Breaker comes after book 3, although each of the books stands alone.
"Atlantis Tide Breaker is a fun fast read from a slightly different point of view - a friend of the Princesses of Atlantis. I enjoyed reading it and found it an exciting tale. The villain was interesting and the witty quips from characters add to the enjoyment." Reviewer
Other books in the Atlantis series: Atlantis Riptide - free, Atlantis Red Tide, Atlantis Rising Tide, Atlantis Dark Tides, Atlantis Twisting Tides, Atlantis Glacial Tides