The Snapple Facts of Life: Think Differently (Paperback)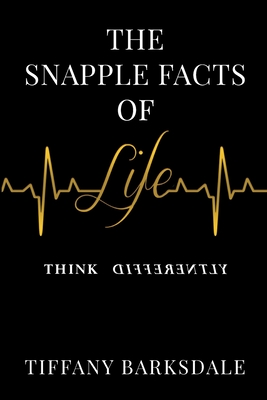 $14.99
Not On Our Shelves—Ships in 1-5 Days
Description
---
WHO ARE YOU? ARE YOU LACKING HOPE DURING THIS SEASON?
If you had 24 hours to live, would you be truly satisfied with your current life? Your current situation? The Snapple Facts of Life can help you look deep within and answer these questions. This book was birthed from a place of pain and alternately designed to help people discover their inner power and truth then live it to its fullest extent.
You are invited into the world of personal gain and freedom, your inner freedom. With actionable steps within, you will learn how to:
develop comprehension and communication skills
develop positive habits
stay motivated
become mentally strong, like an Alpha
identify and defeat manipulative people
At this moment, you have a choice: Put yourself first or put others first. Do you want to control your own life or are you satisfied with someone else controlling it for you whether you know it or not? Can you recognize manipulation and deception? Well stop wondering and learn the Snapple Facts of Life.