Soul Shifter (Hardcover)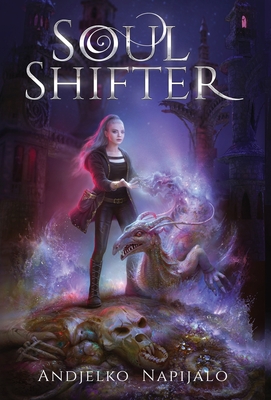 $21.99

Not On Our Shelves—Ships in 1-5 Days
Description
---
Sofia Pride's life turns upside down after the tragic loss of her father. And the hideous scar on her face only alienates her further from those who were once friends. Then, just when she is at her lowest, Sofia suddenly awakens in a world unlike her own, a world fueled by evil, and controlled by dark magic. Now in the kingdom of Thalia, she learns that she was long ago chosen to be a soul shifter, magically selected to keep the balance between good and evil.
To discover what it means to be a soul shifter, Sofia embarks on a magical voyage, along with Roderick Cross, her trusted confidant. She must solve the puzzles left behind by the Grand Witch in search of the key elements required to unlock the secrets to her magic and her existence so she can free the kingdom from their ruler, Queen Prima. However, the search may just turn into a deadly struggle as she is hunted down by those under the queen's orders.
Join Sofia in her search for the truth behind her past . . . and her fight and determination to free the kingdom of Thalia from its ruthless ruler.